I know. Popsy knows too.
So what else is new?
From Monday until Saturday
the rains fell in torrents.
I heard the hoomans say
that two angry howling winds
joined forces to create a storm!
And even if the storms did not pass our way
the rains and the winds howled like mad and
it felt like the world is going to end.
And from Monday to Saturday
several men came and stayed in Heaven
banging on the walls and floors at the back of Heaven
joining forces with the pouring rain!
It felt like my eardrums are numb.
The hoomans call it renovation
but on a rainy, stormy day?
So what else is new?
And without further a-
woof
and before I totally lose my sanity
here are my challenges this week . . .
D
OORS/
W
INDOWS
There, behind that closed door and windows, Ashley,
are strange people with strange smell
creating awful noises all day!
P
AINT
I can't paint when its raining, Ashley
and please don't ask Keeper
about my silly paintings.
Nowadays, I just
pant
amidst the stress.
E
YELASHES
Now if you want my loverly pair of eyelashes:
Now if you want my loverly face without lashes:
Now if you want my Popsy's:
Now, I think that's enough dog lashes for a week!
L
EAF
V
EINS
I really wanted my face shown, Ashley, but since you wanted only the veins of the leaf then that makes this shot a "faceless portrait" Arooooooooooo! And that ends my takes for SHS!
And for Lisa and her cutey cat at:

. . . and by request again
here is my step-by-step
er, make that
paw-by-paw
guide
to a good DOGA (yoga for dogs):
Now that is called death-defying pose, Lisa
which is aptly called the "dead dog" pose
supposed to stretch all your limbs
and after all that inhale/exhale
you forget why you were stressed in the first place
which is why doga was invented in the first place.
And this what my Popsy Sumo has to say:
De hoomans like Keeper did not know it
that when they do the dead pose
yoga
they are actually copying animal moves
which is silly since I have no plans
of doing any human moves.
Ever.
And now for Amy at: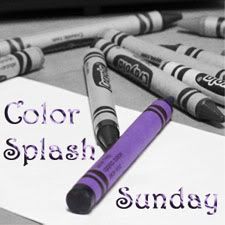 . . . you can not completely block and
blacken
the world around you
or even block out the noise and dust and rain, Amy.
But surely, you can keep yourself in color,
in sync, in harmony,
in woofy balance
with the dark
woofy world.
barkingly yours,

Sweepy de Something