Oh my woofy world . . .
And if I bark for some colorful action . . .
I get blasted nuclear mode.
This is called Fire texture.
Now if I call my Popsy
and we drooly team up:
Viola!
Er
, voila!
Hounds on Fire mode!
It is also called Scrap That Fiery texture.
And that ends my doggy tutorial on drooly textures . .
And this is de Distort mode
makes you look pathetic
guarding Keeper's bike.
But lookit, Ashley!
Two Os in the bike is purrfect for SHS
"things that look like letters of an alphabet"
and also McConaughan's
"things you do not really care for"
nya nya nya . . .
Look, Lorenza, de Superdog a-watchin'
a superbike a-sleepin'
a superkeeper a-workin'
a supersumthin' gone haywire!
nuffsed.
And this is my WatchThatMove mode.
Yeah, I know it looks like Doga but it's not.
I do it to catch the attention of the hoomans.
Most of the time it works.
On some dreary days you simply lack an audience.
So when you see an audience . . .
Do WatchTM mode . . .
. . . over and over again!
You Pay Me Precious Attention, Luchie, that's what!
Instead of walking back and forth
and paying more attention to the noisy construction
at the back of Heaven
which does not seem to end!
Most days, I sit alone . . .
. . . rocking back and forth . . .
watching the dreary
Weather
.
Not even this
Dark
thing wants to pay me attention, Ashley!
"Oh Sweepy! Stop grumbling!"
At last, Amy! My Keeper is back!
Oh, where have you been, Lui?
"Watching you with thine eyes . . ."
Now I wonder what that means . . .
Oh, I love getting Tangled in Keeper's arms, Ashley.
They say that when you desire something
you miss out on the desirable
practically falling at yer paws?
That is
Bling
action, Ashley.
I am so out and not in
that I my drooly brain
can not remember which is which
for what is what.
But you would know which is what or who: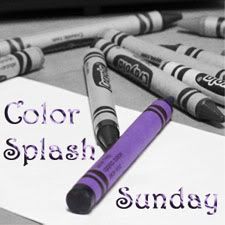 Life is a bowl of choices.
If you can't make one
you don't deserve any.
And that's my drooly superdog advice for everybodyfurryandwhat.