Hallo...
Halloween!
Welcome to my
Home
!
And that's my father going to his house . . .
Popsy Sumo goes home when he sense danger
like firecrackers blasting
a few months before Christmas!
That is Popsy's way of taking
Cover
, Ashley.
And here's another COVER:
Purrfect to hide at all the people
peeking at Heaven's gate
and laughing at me.
What's with these people anyway!
I am so ready for Treat and Treat . . .
. . . but Keeper came home late
so I was not able to go!
So Keeper uses it to COVER herself too!
And when Popsy wears it:
. . . he feels like the wolf
with a red riding hood!
Nya nya nya!
But for sure Amy will only want that hat on me: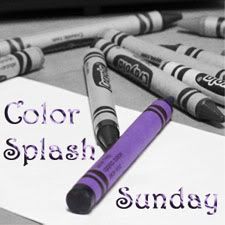 And if you're woofy tired of that hat
here's another head wear for me:
. . . perfect for Ashley's MACRO!
I wear this to scare Dawgy across our house
but it does not seem to work:
I wonder why?
And to be honest
nobody seem scared
when they see me and Popsy
in our hallowoof costumes:
I really wonder why?
I tried everything creative, Lisa
but nothing seems to work!
Woof, Lisa, I hope Kitty is OK!
If you noticed my mask above
it is purrfect for Ashley's
FOUND TEXTURE
. . . yet this does not scare the hoomans at all!
And lastly, Ashley want
The Tree
:
I am not allowed to play under it
because Luchie installed a fence around it!
And here's
The Three
:
Purrfect for Home too.
And with that I wish you all a happy Halloween
and for all witches a happy new year
and for Catholics happy all saints and all souls day!
My gurlfriend Cookie is back
and I am woofy happy!