I'm looking for November.
And before I woofy know it
November is here
and it is time to hunt. . .
Ashley wanted the most difficult shots ever
but I am not a Superdog for nothing
and I love to hunt so hopefully I get some right. . .
BEFORE & AFTER
Drooly Lesson: Don't let dogs edit for you
'cause you don't get much.
OPPOSING LINES
Now where can I woofy find lines like that?
Maybe Keeper would know when I see her . . .
DISTORTED LINES
. . . are what I see.
Maybe I need my eyeglasses . . .
LITTLE FEATURES
Everything about me is little
that is when compared to my Popsy:
. . . whose house is a woofy Opposing Lines!
What a discovery!
WHICH PAIR OF SHOES SHOULD I CHEW, er, WEAR?
. . . I should be careful because my vet told Keeper
that my cutey little paws:
. . . should never be covered
except by Keeper's hand
bringing it to her lips
for a drooly kiss!
CUSTOM BOKEH
Those are fireworks using drooly bokehs
which makes me shiver and hide!
I think I'm drooly done, Ashley!
My drooly days are spent looking for creative stuff
to add to my mixed media works
but Keeper said I can not glue
any moving living creatures around!
And it is so boring watching MrLeach sleep, Lisa!
It is also pretty tiring waiting for action
when November slips by
and there are too many works to be done, Amy!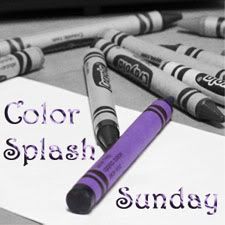 And for everybody waiting for my Holiday cards lookit:
I am working on it
and Keeper wanted me out of the red suit
and maybe into something gold
something borrowed
something old
something new
something furry good!
Watch out!