Well, hullo, peeps!
I am Sweepy.
The stone impression.
The ceramic doodad.
The monument of de Superdog.
Or, in short,
a
wannabe
.
I lord over Heaven
when the drooling hounds are sleeping.
Er, I meant when they are 'busy'.
Superdogs are super busy
even when they only bark/blog once a week.
I am the Official SpokesDoggy.
Today, I am in
woof
erence
with the
real one
in
real time
.
The agenda: do the Superdog's photo challenge.
Oh-oh.
Not me.
I don't multitask.
Send it to your Keeper-yaya.
And Monday is my off day.
I'm off to get a crock-spa.
Tata!
Warning:
Don't ever trust yer gofer at
any
woofy time.

So just for Ashley
I am up and about
to do her death-defying hunt for Sunday . . .




D

IPTYC

H
I don't even know what this means.
And my old Keeper is not home.
And one of the birds (bless his wings!) told me
that it is anything double or in twos.

Voila!
My two battered doodads!
And if you want 2 c ma paw2shop skills:

Voila!
Abstracted, manipulated, deconstructed something.

But if you want ME
in double screening:

Voila!
Double whammy drooly yours
posing beside Keeper's blasted mirror.


Hey, do you need reflection theme, Ashley?


Nope?

We did that already?

Oh.
Too bad 'cause I can do several variations of this.

But if you want double Me
with my Popsy (for some black action):

Voila!
Your eyes are not fooling you, people!
My Popsy is 11 yo (77 in hooman years)
and sometimes he sees me in triple mode.
Does that make it Triptych?
Arooooo!

Ok, enuf of dip-

whatever

.
Next!



B

OOK

This is one of my favorite books.
You scan through the pages
and you chew them to bits!
It's OK 'cause this ain't mine.
Now if Keeper cries out in disgust
you look drooly contrite.


A Taste of Italy

Now if you bark out for anything Italian
that could be Keeper's 'pasta' book
. . . and it is served with my drooly bark treats

on my mini ceramic cup!




R

EMINDER

Ah, one of the things I inherited from my late big bro Bogart.
Bogart's drooly paw kit.
It does not tell time EVER.
It only reminds you
that it is Groom Time 24/7.

Only Bogart can think of something drooly like that!
Oh, that reminds me how much I drooly miss
my clumsy, drooly, big, black bother, er, brother.
Now moving on . . .




F

ILL IN THE

B

LANKS
This sounds scary.
Like those hooman tests
where they ask you questions
and you give only specifics.
No lengthy barkings.
Just straight answers.
Drooly scary!
And here it goes:

"When I think about how ___
is in the _________,
I just have to ______"

Yikes.
Is this rated PG, Ashley?
Anydawg, lemme try:

"When I think about how

Popsy Sumo


is in the

Superdog scene all the time


I just have to learn to do better captcha pose.


Yikes.
That should do it!
You have to stretch your creative juice
to always get into de Picture!



How do you solve a problem of scene stealers?



And that is my weekend musing
for Lisa's The Creative Exchange:


Look Lisa! When something

BIG

and

BLACK

gets into my act


I am totally awash and covered in pure pathetic mold!
I heard hoomans have that problem too.
When somebody grabs all the perks on the job . . .
When somebody steals your thunder at all the promotion!
When somebody steals all your suitors,
or the IT bag, or the IT perks, etc. etceteroof!



"in life as in death

you set aside your glories

and give way to others"



And that is the advice of Keeper's monk guru.
Well, no wonder the guy is hiding in the mountains!

And now here's my blue doodads
especially for Smiling Sally
and her Blue Monday!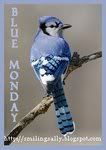 My blue chew stuff.
There is a non-blue item in my blue stuff
in case you did not notice it.
And for Artistically Amy
and her
Color Splash Sunday
: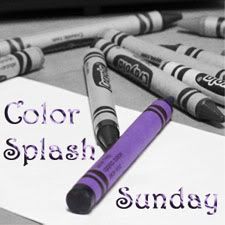 My fave blue dilapilated frog.
It used to be a squeaky.
Well, only for the first 5 minutes.
As soon as I attacked it, the squeak is gone.
Dud.

And I think that is the trend for the month of March.
My birthday month.
The women's month.
And I am not of that gender and kind.
So I'm totally off.

So those who wanted to join my pawty
on my 9th birthday on the 18th
please email me your drooly picture


eMail: sweepyheavenATyahooDOTcom


possibly holding a food
or giving me drooly kisses
so I can gather everyone
for my drooly surprise bday portrait!
(deadline: 13th or next Sunday!)

Now I'm off to find me an alternate alter ego. . .