Woof!
The storm Chedeng has moved out.
Day 9 has moved on.
May will soon moved on.
It is now day 4 and I stopped counting.
I hate getting confused and scared.
So,
I am alive
the world is not gonna drooly end
and the rainy days are coming!
So bring on my challenges this week!
S
ELF
P
AWTRAIT
The objective, Ashley, is to make the hoomans drool.
When I pose like this, the people passing by Heaven stops
"oh, look at the cute dog!" "how charming!" . . .
. . . their heart rate murmurs to calm and happy,
their stress level zooms back to normal,
and if I'm lucky, somebody will dash back
with my fave bacon treats.
Most days people just gawk at Heaven's gate.
I should start charging for viewing soon. . .
If you enjoyed my portrait above
here's more candid wannabe shots:
Nope they are not candid shots, Pusa.
They are contrived poses meant to bewitched the hoomans.
You should all try it someday.
O
N
T
HE
F
LOOR
One of the few tasks assigned to me: Plant Watcher.
I inherited that from my late brother Bogart
who watched plants and listened to them sing:
I can't woofy understand their tunes though.
Although Keeper seemed happy to listen too.
But look, Ashley!
On the floor
with a
still life
hooha.
This doodad is pretty boring because
he's small,
he does not cuddle ever,
he does not smell furry and warm,
and when you bite him
he does not bite back.
He just stares at me all day.
He-Is-So-Drooly-Useless.
C
LASSIC
S
TILL
L
IFE
Woof, I don't know what is classic, but these guys are
still
and of course, de Superdog is all
life
! I think I woofy aced it!
L
INES
. . . and they make good fun edits when you distort them and they remain on
line
.
Which is also purrfect for Amy's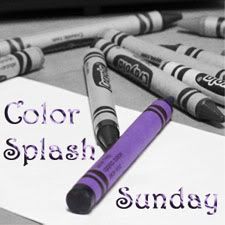 I was Amy's top three favorites last week:
I lost count how many times I was her fave.
I should marry her someday
except that she's marrying somebody else!
F
RESH
Voila! Freshly cut grass!
My favorite munchies.
We don't have wild grass in Heaven
so Keeper scours RainbowAvenue
and cut them for us.
Grass cleans my tumtum.
Grass makes my Popsy smile.
And whaddya know, we could be cows in our past life!
This weekend was also the 3rd anniversary of:
. . . and hey, I can do pink too!
Happy anniv, Beverly!
And here's to Blue Monday, Sally: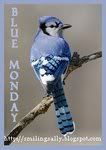 . . . and blue and green Macro Monday, Lisa:
And for my lovely Lisa:


. . . when the world goes ballistic
you laugh and drool with them . . .

and
when the weather gets super hot . . .

. . . go naked (no collars, no scarves, no drooly costumes!)
and take a nap sitting down.
And like me, bark only once a week.
And have a drooly holiday the rest of the week!