Not much.
I am posing for my photo challenges.
And without further a-woof:
SCARF
I see visitors wear something like this before they attack the buffet spread in the house. I never get to join the hooman's buffet. So I'm wearing it in case Keeper decides to allow me to join the buffet line, Ashley.
MONOCHRO
whatever
Obviously, I am not the only one in the same color tone.
Yesterday was my fans day and I got drools all over.
It is never easy being a Super
Something
.
CIRCLE
Woof!
Watz Diz?
It fell from Keeper's woofy pockets!
And lookit:
LOW KEY
De round thing comes with a
key
that is now
low
on
ma
paw!
Ha! nailed that one, Ashley!
This can only mean one thing.
Some
keeper
4got sumthin!
And there's only one SuperDog thing to do:
PHONE
Woof!
Gotta call Keeper, Ashley.
And Keeper's back looking . . .
and found . . .
and pat ma head . . .
and kiss me goodbye . . .
all in a jiffy!
I wonder where she is rushing to?
And I'm alone, Lisa.
With my own drooly quote.
Watta story
. . .

And now to answer little Justine's Q:
"what is your doggy action this week?"
Not woofy much, J.
I walked and somebody black follows:
As you can see I run woofy fast.
Nothing earth-shaking has happened this week.
The sun is hot, the rains too short,
my black father is still fat
and he has no hot spots anymore
and I am still super hot.
Next Q.
Who Do I Miss The Most?
My friend Moymoy said he miss me.
I miss you and the Greenwoods team too.
And you know who I miss the most?
Somebody black.
Somebody big.
Somebody who can play rough with me
and won't complain and grumble all day.
Somebody totally gone from my life . . .
For now I will content myself with my black Popsy
and my black wannabe whatever.
Be happy with the present. . .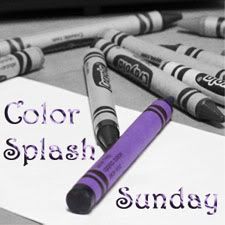 Love whoever loves you back.
And don't forget your annual shots, furries!