And so am I.
Now don't worry kids.
I am not a disguised wolf
or a confused lil' riding hood.
I am rehearsing for my hallowoof something.
So I am wearing my witch costume:
DO I LOOK SCARY, MAXIE?
When the hoomans see me like this
they slap their heads and laugh!
Which is why it takes a big production number
to make me look howlingly scary.
There. That should do the trick!
Nya nya nya . . .
I
NSPIRED BY A
B
OOK OR
M
OVIE
Inspired by woofy vampire books and movies.
I can not make myself look ghostly anemic, Ashley.
Also, I have no wish to bite people's neck
or to even desire human blood.
I don't think human blood is appetizing.
I prefer doggy bacon.
C
OFFEE OR
T
EA
I prefer milk which the vet says
is bad for my teeth and tum-tum.
So I'll just ask Keeper to set up my coffee table
while I view the stormy weather.
Hey Popsy! do you want it black?
B
ROWN
Now this is my bookcase, Ashley.
It is brown and dull and needs waxing.
It is purrfect for my woofy books.
Now if that is brown this is BLACK, Ashley:
Well, just in case you need one
my black Popsy is ready for anything woofy
with less effort.
H
AZY
and
L
INGER
The outside world is HAZY so I LINGER with Keeper. HA!
My islands was visited by two storms this week
and although it did not pass by our house Heaven
we had rains and howling winds all week!
Thanks to all those who prayed for our safety.
With the power of my drooly wand
I now send forth all your good wishes
back to all of you . . .
Some people run away when they see a witch

but not when they see me as a witch.
People are such strange creatures.


And they scare themselves funny
when they see the 'horned' creature, Amy: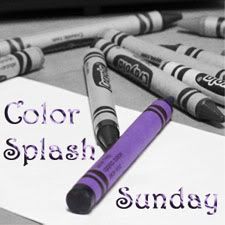 Keeper said Halloween is a celebration.
The new year for all our witch friends
celebrating the cycle of life and death.
which is really what my doga (yoga for dogs)
is all about, Lisa. . .




You breathe in (life)
and you breathe out (death) . . .
You inhale all the good energies
and exhale and expel anything
and everything drooly bad
including upset tum-tum.

This week celebrates
World Animal Day
and
Elderly week.
I have no idea why they put the two events together
but since my father and I are both senior dogs now
this week is our celebration . . .

Don't scare your drooly selves . . .