. . . so ya better watchit!
And what's this?
Senior Santas!
The senior citizens are out caroling
and that includes my Keepers Luchie and Loyd!
They braved rainy weather
and donned their Santa hats
so they can bring cheers
and out-of-tune blues!
Oh ya better watch out
ya better not cry!
. . .
ya better not laugh either
or ya gonna get it
just cover yer ears
and hand them the bills
and all is woofy well . . .
lalalala la la . . .
So without further a-woof
I'm off to vavawoof hunt . . .

Less is More
And here's More of More:
More of Me!
Aroooo!
Holiday Lights
Our old recycled lights
finally up and about!
Ornaments
My drooly cards sent by mail.
I am also sending most of it by eMail
because the cost more than doubled this year
and the Post Office refused to deliver any cards
sent to dogs especially named "Sweepy & Sumo"
so if by chance the cards you sent us
were sent back to you
blame the grumpy PostWoman!

Cup of Cheer
I already prepared my gifts for special people:
the Postman Nany who remember and vouch for us and delivered some of our mails to us promptly, the Seniors in my community, the homeless and hungry animals roaming our street, the newspaper guy, the guys who collects our trash, the bill collectors, the cleaning lady, Petrocelli the
pusakal
(stray cat) and our neighbor dog Dawgy!
. . .
etceterah etc.
Nativity
And this is the real meaning of Christmas for us.
To prepare a home for a homeless King!
. . . so we can celebrate the birthday of Christ the King
surrounded by woofy animals, angels
and some humans as extras ;-)
And as I sit and wait . . .
. . . the waiting chair sits with me!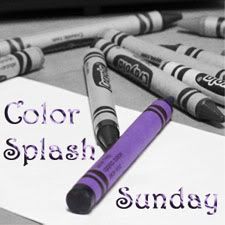 . . . as I watch my cards kept growing!

Each year I display all the cards sent to me and my Popsy
so the hoomans can enjoy all the creative gifts you sent to us
and made us all drooly happy and nice!

And all my solo SantaDog cards
that you saw from start to finish . . .

I woofily dedicate to Lisa and her creative world:



. . .

I see you when you're drooling




I see you when you're snoring




I know if you been bad and good




but ya all get my drooly card




so ya better watchit!