. . . is the matter with my heart.

And my drooly heart does not matter
to the one I drooly heart.
Do you
hear
t me?
Okay
to start this drooly heart week
I am going to execute
my drool defying challenge
for Paper Mama's
My Valen

time

s

. . . and guess what?
This-Is-A-Drooly-Late-Entry!
As they say "better late than never"
but better never woofy late!
~ and ~
for the first time ever
I am writing a letter to a Cat.
And this is not just
any
cat.
I am going to write to a cat named
Kitty
.
Kitty is owned by Ashley.
Ashley, the human, who made me
a scavenger every Sunday.
Here goes:
Come to think of it.
I think I should have a cat GF.
And I'm still working on the elephant GF
but that's another drooly story. . .
Now, here are my shots
for
Ashley's SHS
Bright White:
Well, it is WHITE. Sorta. It is also dry, dirty and dusty WHITE.
But hey Ashley, this paw is powered by my

bright

mind! ;0)


Strong

And that is my Popsy's drooly foot.
With this drooly thing, my father can jump
at anybody and anything that moves
and tries to enter our drooly house.
It also has a "strong" smell
that can kill.
Now don't tell me I did not warn you.


Warmth

This is my old drooly comforter wannabe.
My hooman tried to sew this for me.
I did say "try". . .
Well, it does keep me warm on chilly nights.


Patterns

And that's the pattern of gold and black
on an afternoon noon nap.

And if you repeat it (Repetition!)
it looks like . . .



Shadows



When my Popsy trails me
even in my nap
that makes him
My Shadow!


And now here is my drooly pose
for Allie's Happy Monday:


Allie wanted me to show "jewelry" this week:

That ain't woofy mine.
That is Keeper's drooly choker!
But the one below is Keeper's ring
and guess who is the celebrity on it?

. . . Keeper

wears

me in her fingers all the time
as a reminder for her to hurry home!


And now here's for Smiling Sally
and her Blue Monday: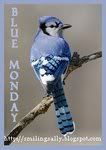 Now this is part of my puzzle mat:

If you solve the puzzle
it means you are not puzzled.

If you can't, you chew the pieces
and it makes you happy.
Happy Blue Monday!


Here's for Drowsy Monkey
and her Mellow Yellow Monday:

Now that is the missing piece.
I have no idea where it should go
except in my drooly mouth
and provide perfect chewing tool.
Happy Yellow

Fangs

day!



And if you noticed there is also
pink, orange, green, lavender whatnots
for the rest of your colorful Moonday.


And here's for destruction
on all days of the week
but toned down
for Amy's Color Splash Sunday:

Nya-nya-nya!


And because it is the month of hearts
I am off to hide in my superdoggyhouse
because look!

All my female (and male) FANS
are waiting for this Superdog outside
but I'm not taking a walk with them
and treat them to eat-all-you-can
nor do I have plans to give my heart away!



So pssst, Rottie .

. .
may you have your Eddie with you.
And happy barking for Maxi and Snowball!
And for all lovestruck peeps . . .

Happy Hiding Heart Valent

ime

s!