And there goes the gang.
Actually, more than half of the images got lost!
Here's what happened:
Keeper saved all images, edited between work,
saved as psp file, added more images, saved as psp,
and last Sat-yer-day, she started deleting images
and before you know it, she deleted the psp file!
Images there were completely deleted!
Yikey!
Now why would a purrfectly sane hooman do such a thing?
Keeper said she deleted to clear the desk.
Keeper deletes stale file except my pictures.
Stale files are those that were processed and sent.
Keeper has huge files from artists on hold
which means that these files ARE stale
but she can not delete them because it is not sent.
And she can not send them unless they finish their whatever.
And this is her dilemma.
Her stale files are messing with My Files!
Keeper should delete Her Files
because mine does not get stale.
Ever.
And so, Keeper tried to redo
My Birthday Portrait
but then most of my guests
were not included because Keeper
can not find the files anymore!
Yikes!
So I am SORRY for Bernie the elephant
Jasper the hat, Donny the orangutan, another Donnie the chihuahua,
Minnie the poodle, Alliana the persian cat, the cats of Billy's farm,
Elisa the snake, Fido, Marcie, Grant, and hoomans Trick, Joey,
EJ's cats, and Gattina's cats and my FB fans Joyen, Belinda,
Annie, Jackie, Meg, Edwin, Tony, Simon, Jenny,
and other hoomans Lisa, Dragonstar, Alfie
and my hooman gurlfriends!
So SORRY my loverly friends . . .
Please forgive my drooly Keeper.
. . . but Thank you for greeting me
and sending me your awesome pictures
(well, at least I saw them before somebody deleted them!)
and I also thank those who WERE included:
Marley (the Bogart look-alike), Rottie (who is now pregnant and made everybody jumpy!), Maxie and Snowball, Cacai (the look-alike of Lorenza), Dawgy our adopted neighbor (no, she does not live with us but we feed her regularly), Colby, Dawson, Spring, the Wildcats of Wildwood, Scarlet from the Greenwoods team (thanks Trudis, Jasper, Moymoy, Secretary and DrGeof and others), Francine (the little girl who is trying to give me stickers, yikes!), Oreo (a bonafide member of CreativeKids), Tuttie-Frutty, Viola and Pusa (the one who sent the card all the way from Norway!), Lisa and Kitty (the golden cat who wants to bring the cake home), Catsky, Keepers Luchie and Lui, and my Popsy Sumo!
And this is your 9 year old SuperDog:
Completely exhausted and my furs
completely 'out-of-tune' because
Keeper did not give me a bath this week!
She was exhausted and whiny
she gave me treats and massage
and greeted me all week
but somebody please tell her
that I need my weekly bath.
So what is a 9yo dog?
Somebody asked me that on the chatroom.
Well, nothing that is not like a 1 yo pup.
I still love to sleep, jump, sit on a chair,
tweet, bark at the wind, smell the plants,
chew the mails, pee everywhere, etc.
And what is a superdog?
another asked.
There. A superdog goes on super dogprojects
lugging his super level
down
cam and phone.
While people are going 'level up'
I am staying completely 'down'
with gadgets fit for a bug.
My Camera and CameraPhone for Ashley's SHS
You see, when you call somebody
the connection goes pffft
and when you text you try to KISS
(keep it short stup--, er, uhm,
keep it short
and
simple)
so if I text my message above it goes like this:
lo lu! bil wz hir 2x n lef @bin bt nx ddnt


And this is Bill:
Bill is the other other mail delivery guy who delivers only bills
which Keeper calls Migraine
and which gets deposited on bin or not
because he wanted me to sign it and I won't.
That SMS message cost .90 cents.
We are super
tipid
(tipid: savers
aka
cheapskates)
and talk of
tipid
please mark your calendar
March 26 is Earth Hour.
You switch off electricity for an hour or more.
In our house Heaven, we go the extra mile: 60+
That means we switch off for more than 60 minutes!
Only the ref is switched on most days.
We are so tipid that the electric company
wants to donate electricity to us!
The only thing on 24/7 is my camera:
. . . because it doubles as a cctv.
It shows the drooly trespassers and sleeping guard dogs.
This image is perfect for Lisa
Macro Monday
.
Yikeydoodle!
Ashley's
Scavenger Hunt Sunday

is also looking for SHOES
and since I don't own one
I am showing Keeper's flats

. . . which is my favorite chew something!

And for Ashley's IMPERFECTION challenge:

My perfectly imperfect FANGS!
Watch it!

And for Ashley's CHAIR challenge:

. . . our favorite guarding place.
You sit on it and it rocks you to sleep.
You sit on it and you can see everything below you.
You sit on it and people drool at you.

My fave red Chair is also perfect
for artistically Amy
and her Color Splash Sunday: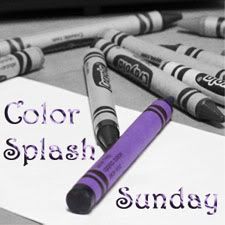 Just drooly cut and paste the red chair on drooly monochrome!
Now Popsy will not sit on any red chair
especially when he is on monochrome.
Don't ask why.

My drool chair is also purrfect
for Lisa at The Creative Exchange:


A chair is still a chair even when there's no one sitting there


but a chair is not a house and a house is not a chair
when there's only the two of us watching it
and when Keeper is not there
to kiss us goodnight . . .
I think I got the old song upside sitting down, Lisa.


And for Allie's Happy Monday
and her theme is Spring:

We only have hot and rainy.
Spring is actually my springy step, Allie!


And for Jan of SOOC:

I should lighten this but since it is SOOC . . .
This shot shows my small kingdom
and my Keeper aiming her camera at me.
And that's the StraightOutOfCAmera
slice of a Superdog's life.



I love you all to bits!




I love to hug you drooly


but I am really shy in real time.
But I join Keeper and all the hounds
during the full moon on my birthday
for healing, for renewal, for calm


and my birthday wish


is for all my readers
to embrace the changes coming
into all our lives with joy . . .